Fritz RMB Vol. 2
It is my pleasure to introduce this second volume of the Fritz Babyne Memorial Band, released by C.D. Baby on streaming services in early February 14, 2023. Vol II welcomes Brian Kane and Robert Aguirre, the two original members of Fritz (on guitar and drums, respectively) as well as the reprise of talented singers, Joy Bonner, and Sofia and Daniel Rojas. The recording was initiated through scratch tracks by Brian Kane and myself. Brian has studied recording techniques and editing over the years and has blossomed into a professional in various digital applications, such as Logic Pro, Ableton, and Pro Tools. The final mastering was done by Jessica Thompson, a much sought-after professional recording engineer, and distinguished Bay Area college instructor. We couldn't be happier with this project's content and final outcomes.
All of the music and lyrics were written by me, with the exception of Take My Hand (Brian Kane):
Fritz RMB Volume II opens with 1) Yellow (the Media News) and the three-part harmonies of the Rojas–Sofia and Daniel, including myself. Special thanks to Joshua Rauber (Oakland) for his assistance in recording the vocals.
2) Take Advantage of Me was written by yours truly in 1968 and features Stevie Nicks in this bluesy rendition. Mike Bise posted a slideshow with this song on YouTube several years ago, and the response to it had been so positive that I decided to remix and include it in this collection.
3) Peace (1968) was recorded originally at Action Recording (San Mateo) and remastered by Jessica Thompson. At the time of recording, I had just finished writing the song–the vocal was too new for Lindsey to learn, so I did the interpretation with his help on harmony. Given the war and bloody carnage in the world today, I considered the theme to be vital for our times. It is a recurring theme in this Volume.
4) Sharpy features Sofia Rojas, Daniel Rojas, and Javier. It is a light-hearted "tongue-in-cheek" song, dedicated to all the current "Sharpies" in our lives, people who come and go in this world. You may know one or two, or more of these!  
5) Take My Hand is written by Brian Kane, who did a masterful remix of this soulful song recorded live at Aragon High School (1970). Thanks to today's technological breakthroughs, he kept the excitement of the moment and refurbished the sound with new instrumental mixes.
6) I've Been Pretending is another gem from Action Recording (1968). This Rocker features Lindsey Buckingham and moi on vocals, a fitting example of the first phase of Fritz, our first studio recordings.
7) Product of the Times was once a lengthy piece, originally recorded at Aragon High, featuring a five-minute musical excursion on Hammond B-3. But for this project, it was edited down to a more comfortable length. However, singer Joy Bonner's great rendition gives it all the intensity (and then some) that was a big part of the original. 
8) In the Dawn was originally recorded by Keith Olsen in Van Nuys, in 1970. Stevie Nicks sings the lead vocal. I had always wanted to expand the song, add contrasting material, etc. But in lieu of that, this version still carries much power, thanks to the remastering by Jessica Thompson.
9) Louisa Joy features Lindsey Buckingham and was part of a trilogy of my material recorded by Keith Olsen in Van Nuys, in 1970. Our manager, David Forest wanted Fritz a Bay Area band to acquire a more "Pop Music" sound. He once wondered out loud if I could ever write "more commercial" material, ostensibly for recordings in Los Angeles. This was my response. I hope you all agree.
10) Peace Pt. 2 ("The Rapture") is simply an instrumental intro to Peace 2022. I was absorbed with writing some calming music that might evoke a more spiritual mood. This string quartet was my challenge (in the Logic Pro X app), and with the help of Brian Kane on the remix, the results were good.
11) Peace 2022 is also new material sung by Daniel Rojas. His angelic voice was perfect for what I wanted to achieve–a lightness of tone carrying a powerful message–an invocation toward personal power, the power of enlightenment, love,
and tranquility.
Javier B. Pacheco
February 5, 2023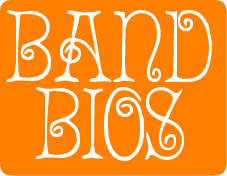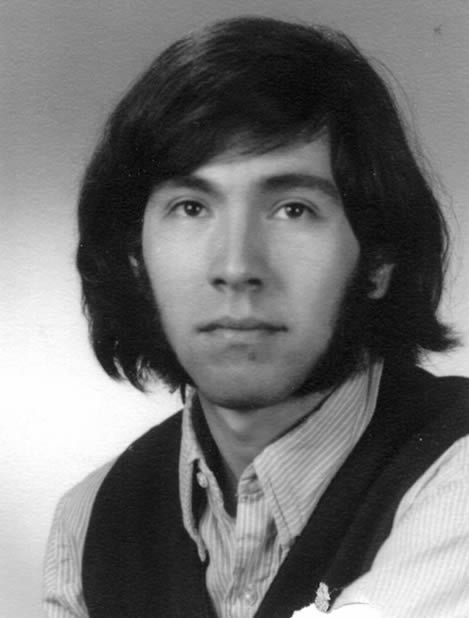 Javier Pacheco 
Fritz RMB Original Band Member
Project Producer, 
Composer, Arranger, & Keyboardist 
Javier B. Pacheco was born in Palo Alto, CA. He is an S.F. Bay Area performance poet, pianist, composer, and arranger, with an M.A. in Music (UCLA 1986) and Ph.D. in Ethnomusicology (UCLA 1994).
Fun fact: From late '67 to 1971 Javier was the main composer of Fritz. The band was originally named the Fritz Rabyne Memorial Band. By 1969, Fritz was opening shows at big-ticket venues for Ike & Tina Turner, The Moody Blues, Deep Purple, Jimi Hendrix, Chicago, Santana, Steve Miller, Leon Russell, and Janis Joplin.
Professional Development: After Fritz in 1975, he established roots in Latin Jazz with the recording, "Hitting Hard" produced by Cuban percussion legend Francisco Aguabella. He started transcribing music for bandleader Tony Pérez. Then he played with ConSol, the first Bay Area Latin group to perform six days a week for a month at the Imperial Hawaii Hotel. Returning to SF,
Javier formed Salsa Alacrán along with singer Augie Dones. From 1979-1981 he was director/arranger of two Teatro Latino (San Francisco) musical docudramas. In mid-1985 Javier was musical director of an all-Cuban group, Okán Isé (led by Juan "Long John" Oliva), the first band to introduce Juan Formell y Los Van Van (Songo) music (mostly via Javier's transcriptions) to Los Angeles audiences. This association led him to show backing-up singers Daniel Santos, Celio Gonzalez, and a short stint with Fania All-Star, Justo Betancourt. Javier briefly left Okán Isé in 1986 to join a Chicano Delegation tour of Nicaragua with Grupo Umbral, a newly formed "Nueva Canción" (New Song) combo.
Returning to the Bay Area in the 90s Javier formed a union of "family music" with three first cousins in a tight, versatile band, He also played weekends with several Bay Area groups:
Orquesta Actualidad (Hayward), Orquesta Gitano (Watsonville), Orquesta Cimarrón (SF), and more frequently, Broken English (Santa Cruz). Currently, Javier Pacheco is proudly the musical and creative director of the Fritz project.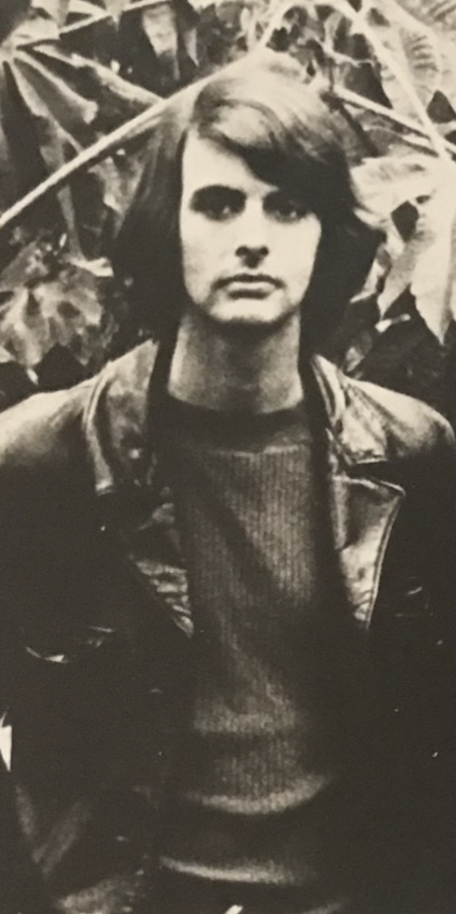 Brian Kane
Fritz Original Band Member Guitarist   Music Recording & mixing
Brian Kane started playing piano at age five and, at age 16, took up the guitar. He joined the Fritz Rabyne Memorial Band (later shortened to "Fritz") playing bass guitar, ultimately transitioning to lead guitar. After Fritz disbanded, he returned to college graduating with an electrical
engineering degree.
Fun Fact: He continued to play in local bands and returned to school to learn music recording and mixing. He is a proficient Pro Tools operator and is experienced with Ableton live, Cubase, Reason, and Logic Pro.
Professional development: He continues composing and recording in his home studio.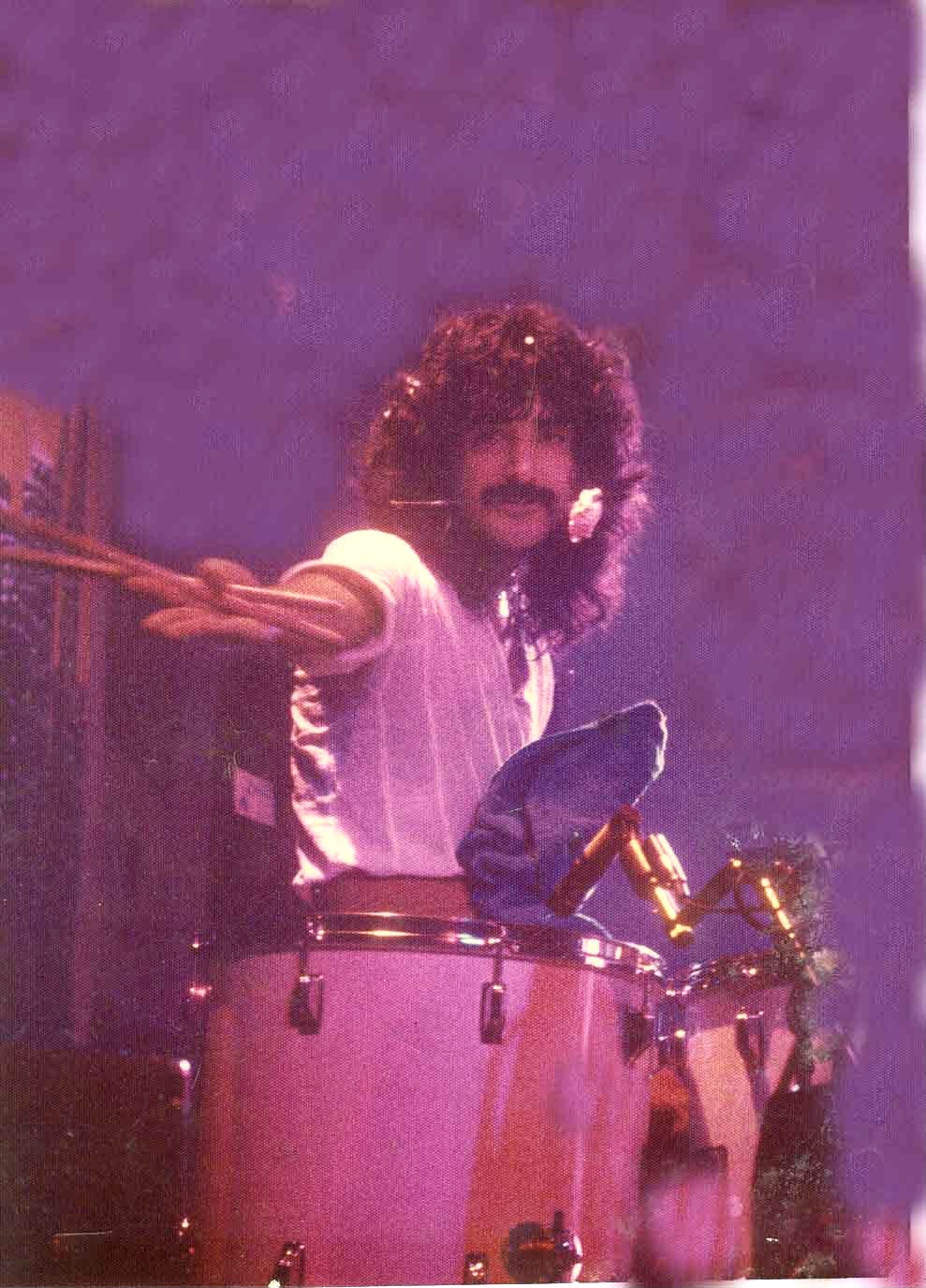 Bob Aguirre                
 Original Fritz Rmb Band Member/    Drummer
In 1967 Bob Aguirre recruited Javier Pacheco, Lindsey, Jody Moreing, and her cousin Cal Roper to form a band to play at their senior talent assembly. By 1968, Cal left for college and was replaced by Brian Kane and Jody left the band. After a few failed attempts with other female vocalists, Stevie was asked to join. Now let the magic begin.
Professional development: Founder and drummer of Fritz. He recorded and toured with Dr. Hook & the Medicine Show, Buckingham Nicks, The Curtis Brothers, Redwood City's own ReEntry, Santa Cruz's Legendary Snail, Nashville's Trailer Park Troubadours, as well as session work in Los Angeles.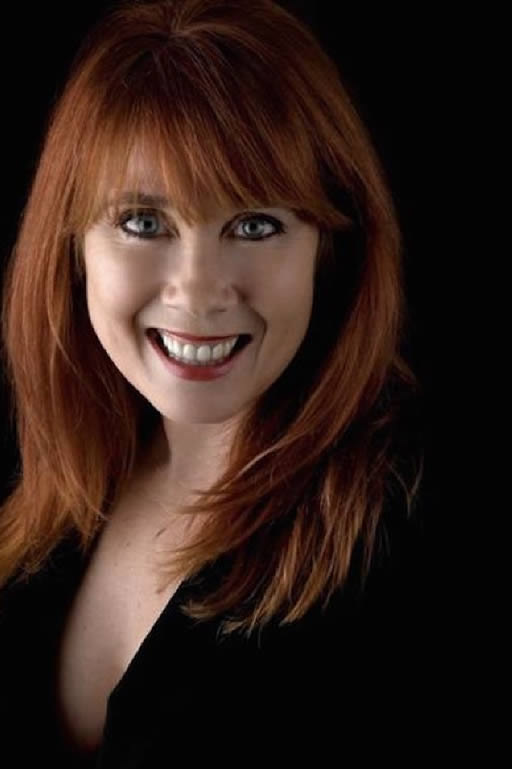 Joy Bonner
Singer/Vocalist for Vol. 1 & Vol. 2
"My name is Joy Bonner and I grew up in a small Arkansas hamlet named Tichnor. I learned how to sing by listening to my older sister, who is also a vocalist, and, from my truck-driving father. I started singing professionally at 14 at the local pizza parlor, then eventually moved to California to become an accomplished singer and songwriter."
Fun facts: "I like to sing…a lot! I also like to dance…a lot! Once, I danced right off the front of the stage. Everyone in the crowd gasped…I laughed & got back up & finished the song. When the song was over the audience applauded so loud it was like I was a professional football player who got up after being tackled & knocked out! I am resilient & just keep on going like the Energizer Bunny, not just on stage, but in life as well. I believe in believing! There is a pot of gold at the end of the rainbow…Right? Oh, & unicorns are real too!!"
Professional Development: Joy has opened shows for the Doobie Brothers, Tom Jones, Chris Isaak & Dionne Warwick. She has also performed at a 2002 World Championship Anaheim Angels game and appeared on the Wayne Brady Show. She received national recognition through radio airplay with her single "See You As I Do" from her last album Ritual Dance with her California band, The Gurus. After a European singles deal, this song was in heavy rotation for many weeks and promoted with a television appearance on European television. Other songs from the album have been licensed to television and film.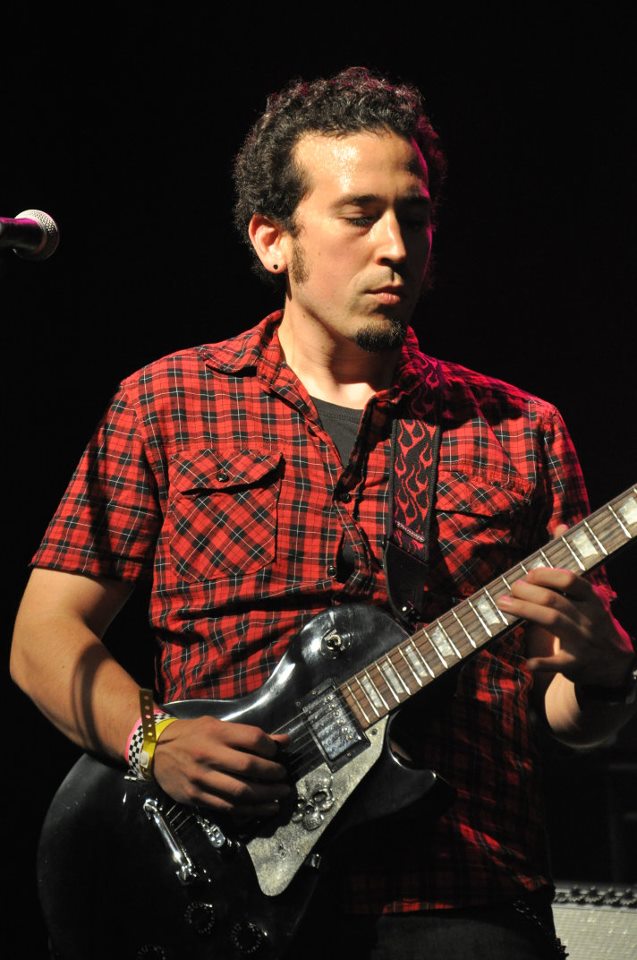 Benny Pacheco
Singer/Guitar for Vol. 1
"My name is Benny Pacheco. I was born and raised in the Bay Area, CA."
Fun fact: "One of my most memorable performances was when we opened for Enanitos Verdes Latin Rock band… This was by far one of my favorite shows of the Ratasan band era!!! This was the show we debuted our 4 song EP,& had special guest Courtney Alvarez sing a few songs with us… That summer was the hottest ever in the valley & all of us were drenched in sweat after each rehearsal before this show. Good Times!!!"
Professional Development: He has played Indie, Punk, Latin Rock & alternative beats. He performed for important Latin bands and venues. His band Ratasan has opened for other bands like Enanitos Verdes, El Gran Silencio, Belanova at entertainment venues like Majestic Ventura, House of Blues Sunset, The Roxy Theater, and more.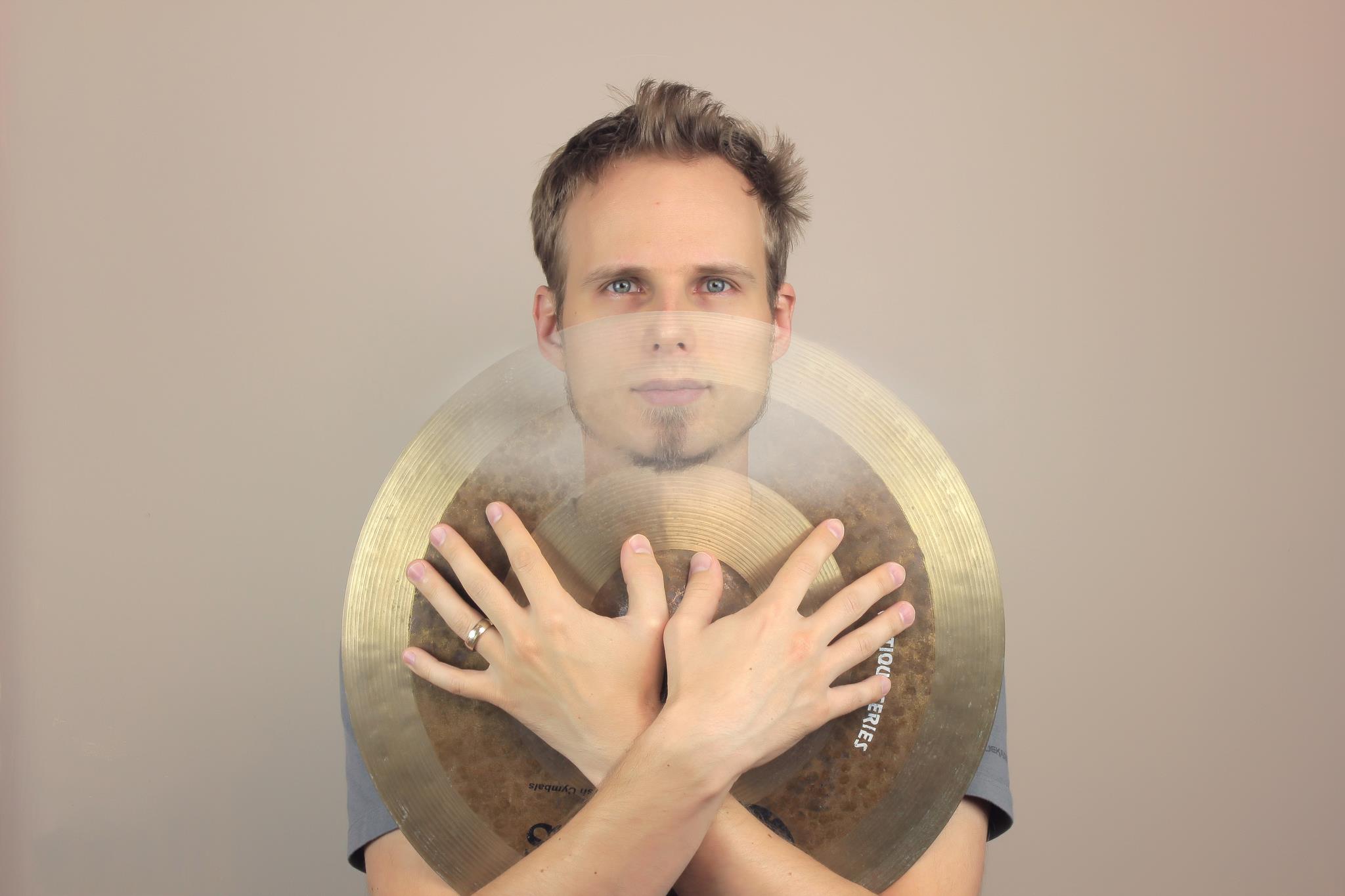 Goran Rista
Drummer for Vol. 1
Goran Rista studied Jazz Performance at Massey University and graduated in 2000. He was the former drummer at Joshua Stedman Music.
Fun Fact: "Roger Seller was my mentor and he lead by example. I can apply the lessons I learned from him to many aspects of my life. If we all tried to be a bit more like Roger, this world would be a much better place."
Professional development: Qualified professional drummer experienced in most musical styles in both live and recording settings. Goran Rista is the creator of GoranGrooves.com, a service for musicians, producers, and artists that offers high-quality, custom-recorded session drum tracks online. Goran is also an accomplished audio engineer and owner of Grooves Recording Studio, located in Miami, FL.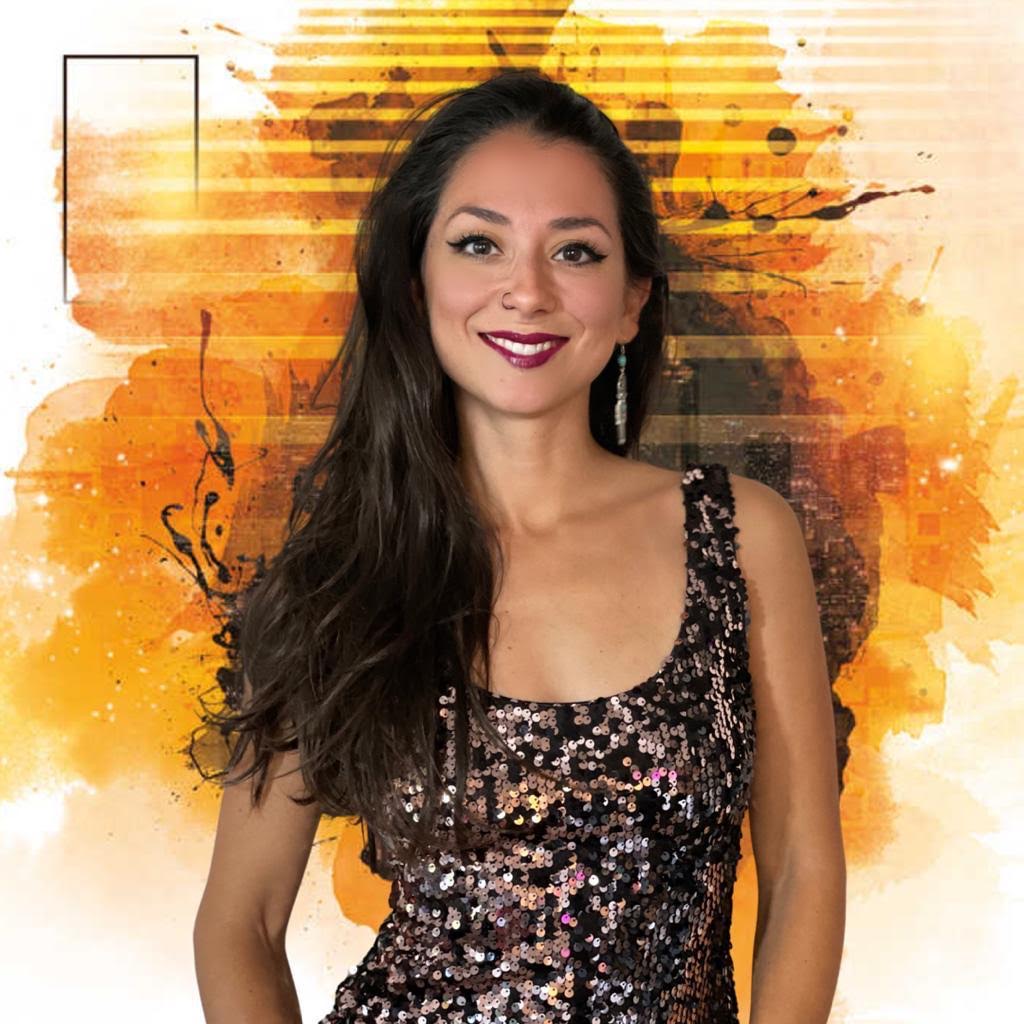 Sofia Rojas
Singer/Vocalist for Vol. 1 & Vol. 2
An English teacher by day, a salsa, samba & sassy singer by night.  Sofia combines her love of singing with a desire to bring joy to her community through music. Born in Berkeley, California, Sofia grew up listening to the eclectic sounds of various Bay Area Bands. Having started singing and playing instruments at church, she then continued her musical education at her local college. Now, you can always find her gigging with Brazilian bands, Peruvian Bands, and in small venues all around the community. "It's an honor to be able to deliver joy through music, especially in times of crisis. My favorite part of every week is to see the positively powerful impact I can have on people when I sing. People want the music now more than ever. I am grateful to be of service.".
Fun Fact: "The year I was in Jazzology [2012-13]-the commercial vocal jazz group of the music program at CCC- we were the recipients of the Downbeat Award for vocal ensemble, and recorded an album with Grammy-award winning recording engineer Bill Hare, who specializes in acapella recording. This album is still used in CCC music classes up to this day as an example for incoming jazz students.  "We knew we were the underdogs at the Monterey Jazz Festival, but we gave it all we got, and we got further than we ever thought we could. Until this day, I still use all the lessons our mentors taught us to succeed in any life endeavor"
Professional development: Sofia studied with Dr. Stephanie Austin at Contra Costa College School of Applied and Commercial Music, and with Roger Letson of the iconic jazz group 'Vocal Flight.' Sofia then pursued an English Teacher Credential and is now teaching secondary education in Richmond, California. She continues to share her love of music and literacy with her students and her community. She gigs with local Brazilian, Peruvian, and Latin Jazz bands around The Bay, and looks forward to being able to return to singing with Competitive Vocal Ensembles soon while continuing her participation in the local music, art, and education scene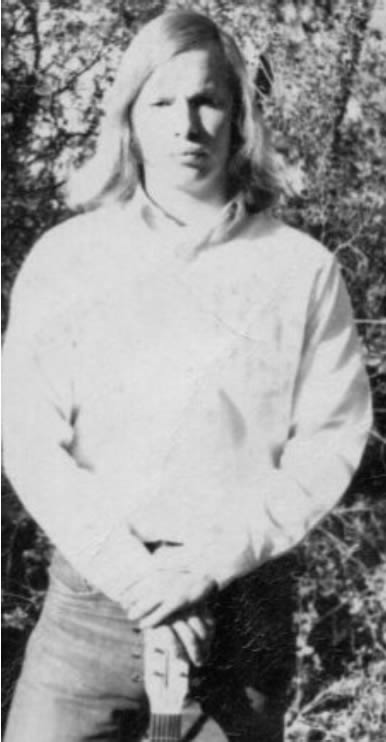 R.S.(Bob) Jensen
Co-producer/ engineer for Vol. 1
R.S.(Bob) Jensen American songwriter from California's Central Coast. Bob bought his first guitar at the age of 12, forming his first band in the eighth grade. By 15, when services were not being held, he was jamming on the neighborhood church's Hammond B3. At 16 he took up the sax and flute.
Fun Fact: Bob was a member of the Cuesta College Jazz Band (CA) that was invited to perform at the Montreux Jazz Festival. He was also a woodwind player and arranger for a power horn section with San Luis Obispo (CA) based rock band: "Lee and Friends." Bob studied briefly with the Don Ellis and Stan Kenton Orchestras and is a past member (guitar, keyboards) of the Los Altos (CA) based band: "Tone Daddy."
Professional development: Bob holds a degree in Music Composition, having studied composition with Dr. Jack Fortner and theory with the late Dr. Steven E. Gilbert. More recently, Bob studied Audio Mastering with Berklee under Grammy nominated Jonathan Wyner, Songwriting with Neil Diercks and Audio Mixing with Alejandro Rodriguez. www.rsjensenmusic.com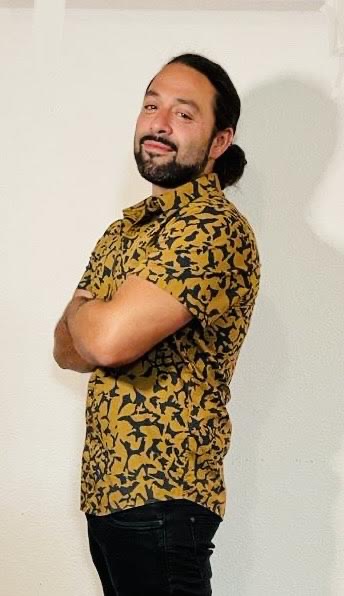 Daniel Rojas
Singer for Vol. 2 & Drummer for Vol. 1
"My name is Daniel Rojas I'm originally from Chile, I started becoming involved in music in my early years of Elementary and Middle School in South America. Then my family and I moved to California. I attended Contra Costa College School of Applied and Commercial Music in 2005, achieving proficiency in Music Theory, Percussion, Solfeggio, Vocal Performance, along with Bass, and Guitar."
Fun Fact: "I participated as a Tenor, and Baritone at the 2009, and 2010 Reno Jazz Festivals. As a singer, one of my most unforgettable moments was when I became a finalist at the 2010 Next Generation Monterey Jazz Festival. But my true passion and goal are to master the drums and tour with bands all around the world!"
Professional development: Daniel has co-created and participated in various musical projects playing different genres including Afro-Brazilian beats, Sertanejo, Latin Rock, Spanish Ballads, Progressive Rock, and Funk, among others.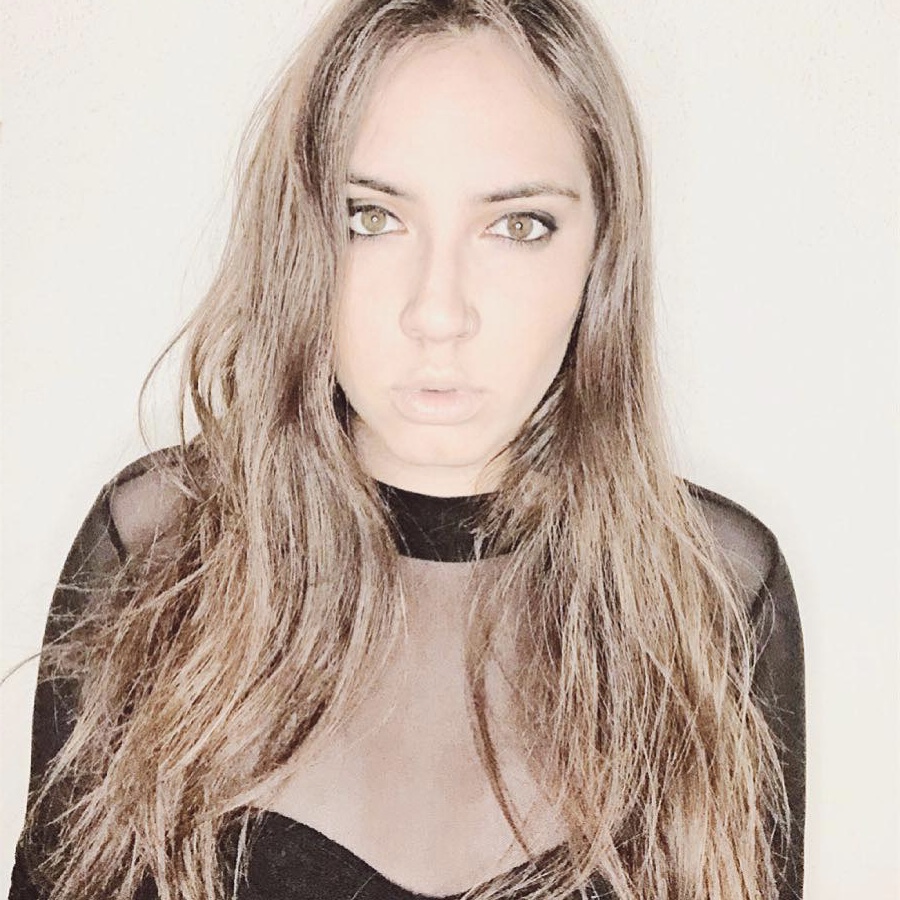 Marena Rising
Singer/ Vocalist for Vol. 1
Marena is the daughter of artistic parents. Her mother plays the first French Horn for the UNAM Symphony Orchestra, and her father is the first Flute in the Philharmonic Orchestra of Mexico City. Needless to say, she developed a love for music at a very young age. Currently, she is the frontwoman and songwriter in the MArs Rising band.
Fun Fact: Marena started MArs rising as a solo project while living in Boston, MA in 2014. After returning to her hometown in Mexico in 2018, Mars Rising takes to the studio and starts tracking the first few singles for their album with producer Mark Díaz. In October 2018 their first single "Intertwine" is released. Mars Rising has finally been able to develop and settle for a sound that defines who they are today.
Professional development: She studied at Berklee College of Music Pro Music (MB-Songwriting). She is a composer, singer, pianist, and vocal instructor. Currently, she is the frontwoman and songwriter at MArs Rising Band.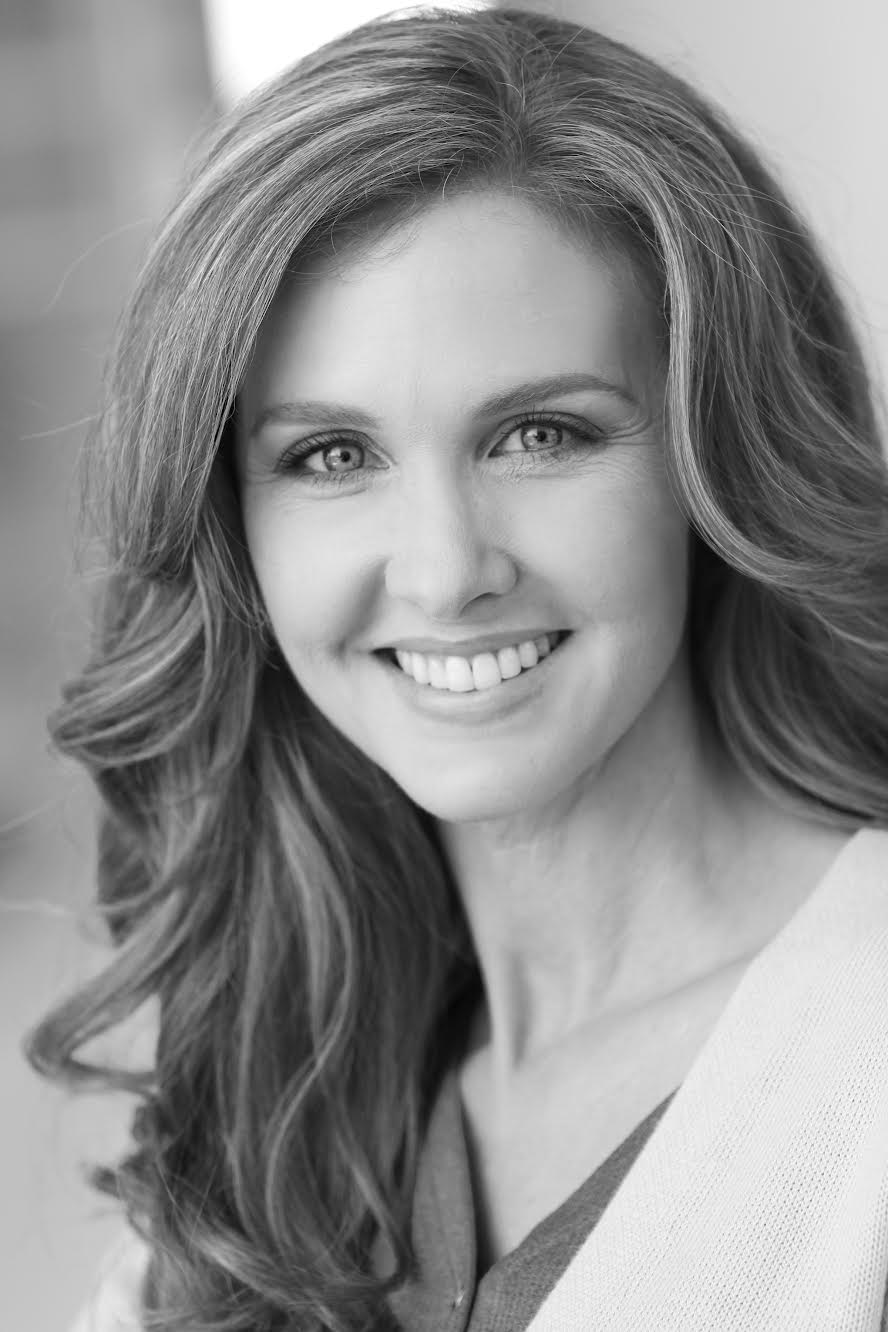 Stacey Kane
Graphic Designer for Fritz Rmb Vol 2 cover
Stacey Kane is a muti-medium artist who currently lives in Atlanta, Ga. From a young age, she had an interest in art and discovered a talent for realism while taking high school art classes. Stacey has created many works using mediums such as oil, acrylic, watercolor, pencil, charcoal, pastels, and scratchboard. She is progressing into the digital art domain as a graphic designer. To see more samples of her work go to:
https://www.facebook.com/profile.php?id=100086359155576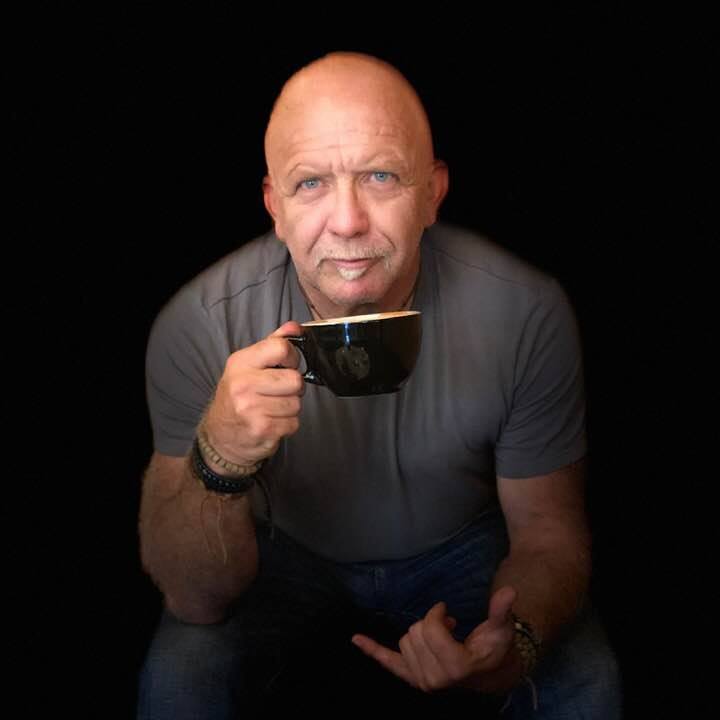 Arturo Samayoa
Graphic Designer Fritz RMB Vol. 1
Arturo was always inclined to pursue graphic design all his life. 
Fun Fact: He is a lifetime surfer and loves hitting the waves in California
Professional development: Co-founder of Nimbus Design, Arturo has worked his entire career at the intersection of art and technology. In addition to providing creative direction for every Nimbus project, he has led the firm's expansion into bilingual, government, and international markets. Arturo holds a B.S. in graphic design from San Jose State University, where he's now an associate professor, helping develop the next generation of graphic and new media artists.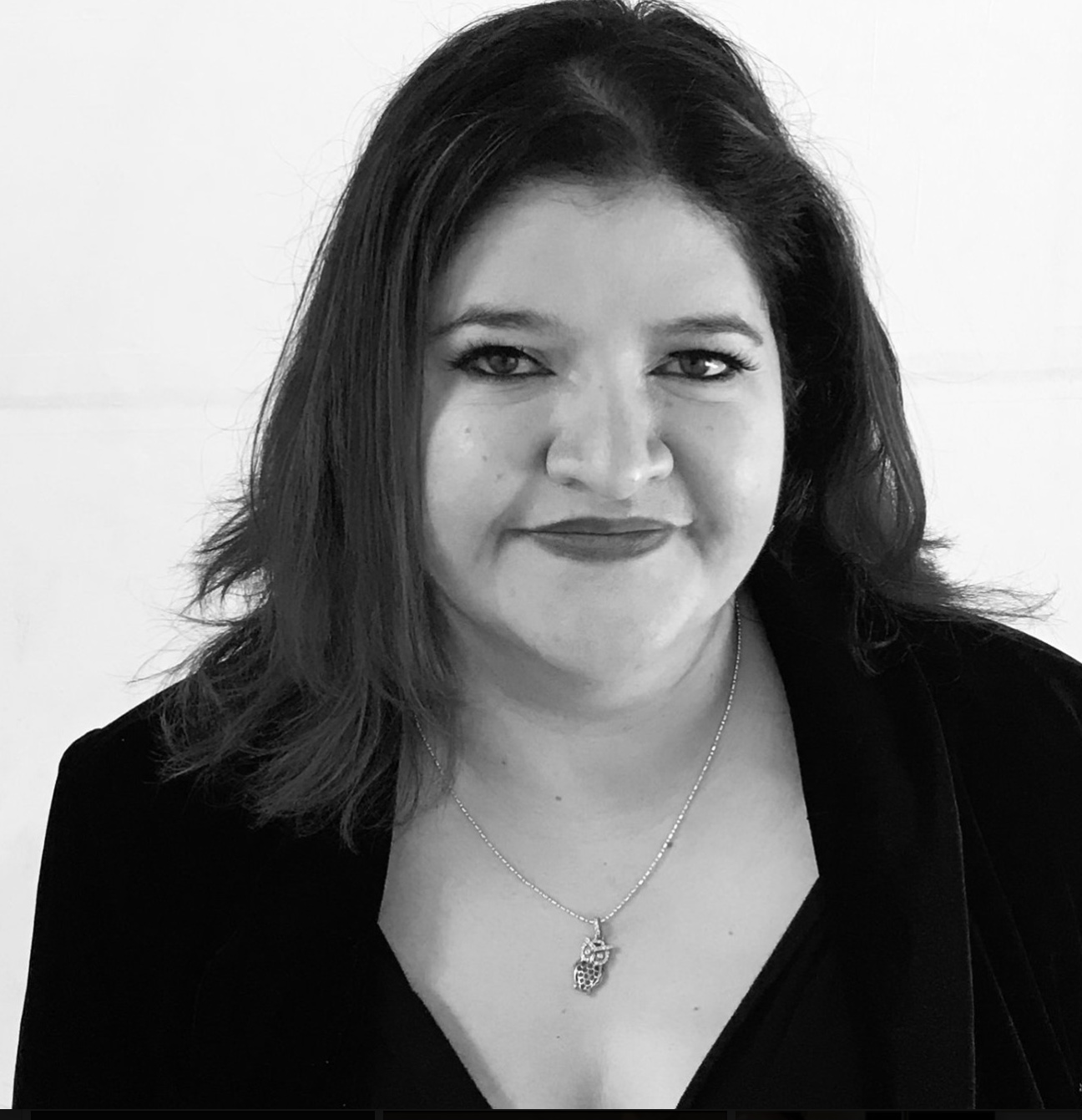 Iris Merle
FRITZ RMB Project Manager
for Vol.1 & Vol.2
Iris Merle was always inclined to pursue music and the arts all her life. She started singing at a young age in her school choir ensemble. She won a state-level chorale competition in Mexico. Later on, she became a backup singer at a Bay Area Salsa group and also at a Latin Jazz ensemble.
Fun Fact: She is currently a vocal coach and teacher at a nonprofit organization called Casa Circulo Cultural. An organization dedicated to bringing art, music, and culture to low-income families.
Professional development: She has done some acting and dancing first at a Barrios Unidos group and then at Casa Circulo Cultural. She has participated in numerous events at this organization, including a Tribute to Selena, and even a musical play called Annie. Where she got to play Ms. Hannigan the villain. She studied bel canto singing and the general texture of Italian music at De Anza College in 2018 and currently she takes classes with her renowned Opera Singer Alonso Sicarios-Leon a member of the Escenia Ensemble.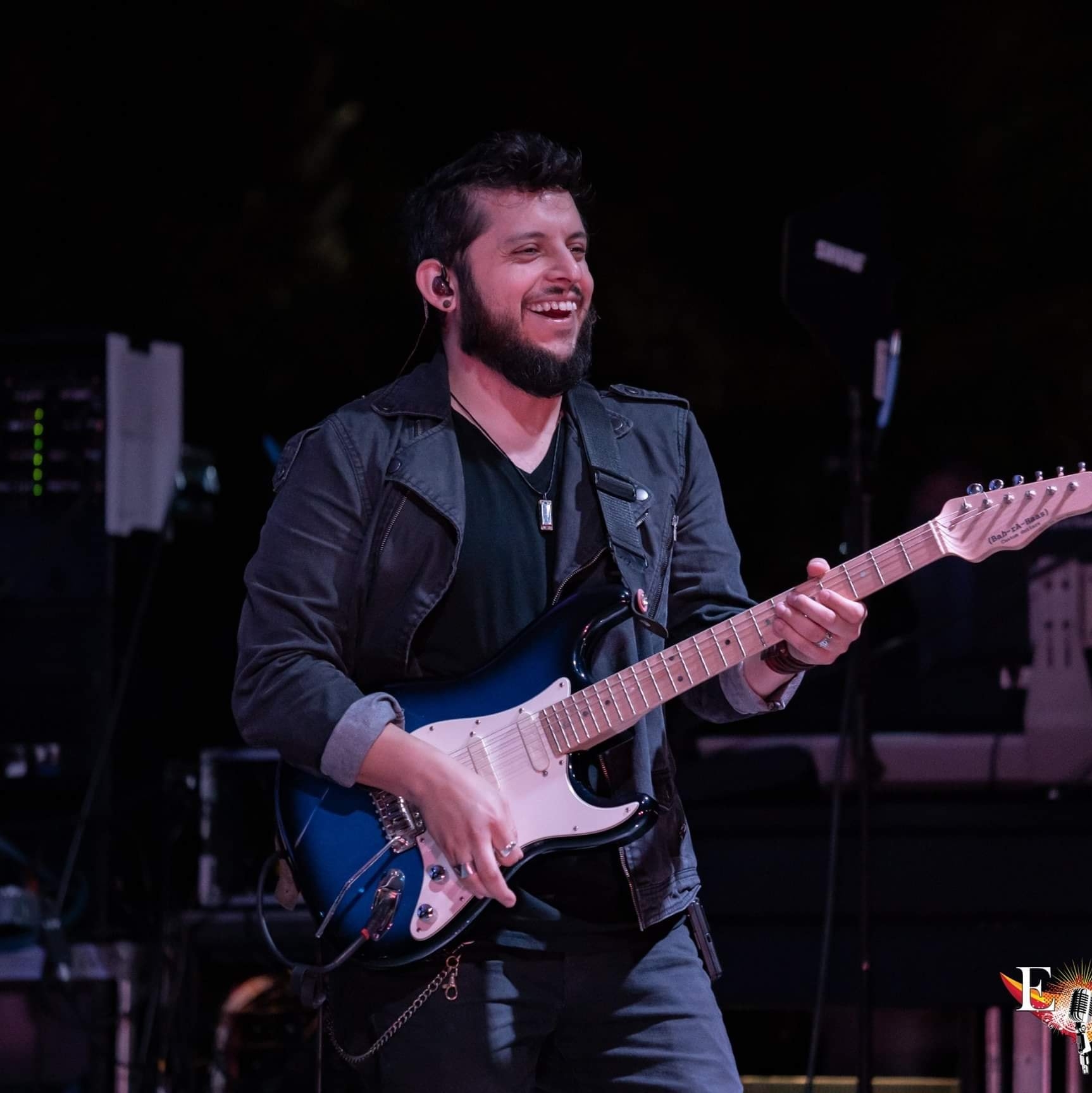 Camilo Velandia
Guitar for Vol. 1
Camilo Velandia is a guitarist & producer from Colombia living in Miami, Fl.  He has traveled around the world playing sold-out arenas in more than 45 countries. He has performed with artists such as Julio Iglesias, Jon Secada,Jennifer Lopez, Luis Fonsi, Diego Torres, Natalia Jimenez, Robi Draco Rosa, and many more.  He has also recorded for artists such as Jennifer Lopez, Bonnie Tyler, Sebastian Yatra, Ednita Nazario, Luis Fonsi,  Alexander Acha, Jesse y Joy, Gente De Zona, Farruko, Tito El Bambino, Abraham Mateo, Luis Enrique, and many more.  He has produced and arranged for many artists and TV shows, most recently, he produced and arranged dozens of songs for NBC's La Voz.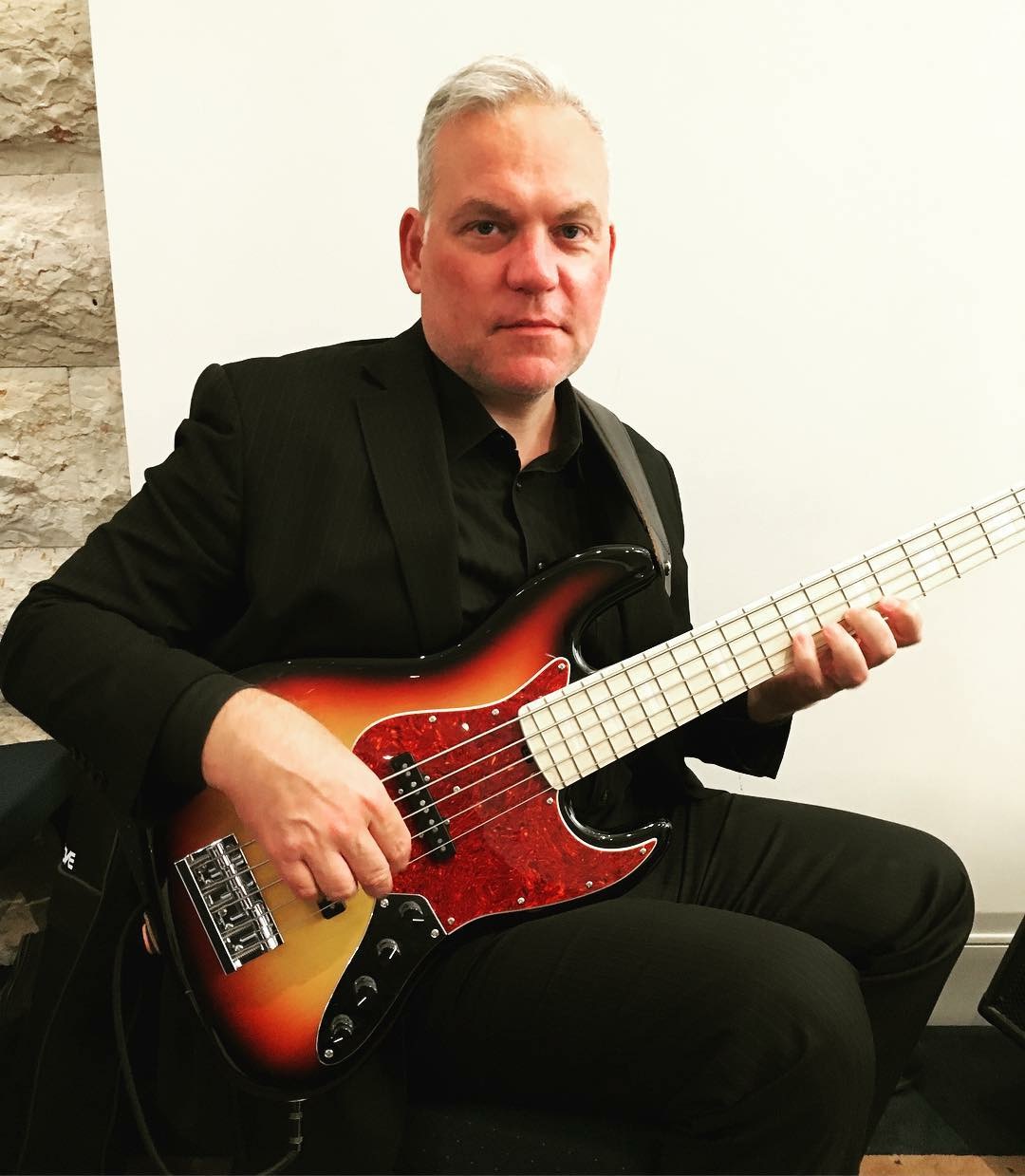 James McCoy
Guitar/Bass for Vol. 1
An accomplished reader of music, particularly bass and treble clefs. He is an experienced showman, either theater or entertainer/Vegas-style venues playing where the group rehearses once and then plays the show the same evening. Professional recording artist and also qualified in the use of Sibelius music writing software for the creation of charts and arrangements. Intimate knowledge of the philosophy, principles, and lessons of the Unity movement as expressed through the works of Charles and Myrtle Fillmore, Emily Cady, Eckhart Tolle, Gary Zukav, Marianne Williamson, Don Miguel Ruiz, and James Trapp, as well as many others
Professional development: Musical Director/Producer for THE VYBE, corporate band, and Business owner, ELROY MUSIC INC. Performance credits include; Oliver Jones, The Fifth Dimension, DIRTY WORK: A Tribute to the Music of Steely Dan Nicole Henry. Jon Secada, Karina Iglesias, Greg Diaz & the Art of Imagination Orchestra Bailando Desnudo. 
John Zepezauer 
Guitar for Vol. 1
A former professional in the tech world with 25 years working in Operations for several large Silicon Valley companies, John Zepezauer left all that behind to pursue better interests, his past passions–specifically, entertainment, but his favorite hobbies are producing short videos and playing electric guitar. He is looking forward to fully retiring in order to pursue such passions full time. 

Fun Fact: "After playing in a garage band in my early 20s, I put down my guitar in order to focus on starting a professional career."

Professional development: "I have a B.S. in Industrial Technology from San Jose State University and an MBA from Pepperdine. Several years ago I had taken private lessons in guitar and vocals, and I look forward to resuming guitar lessons in the near future, after a brief 30-year hiatus."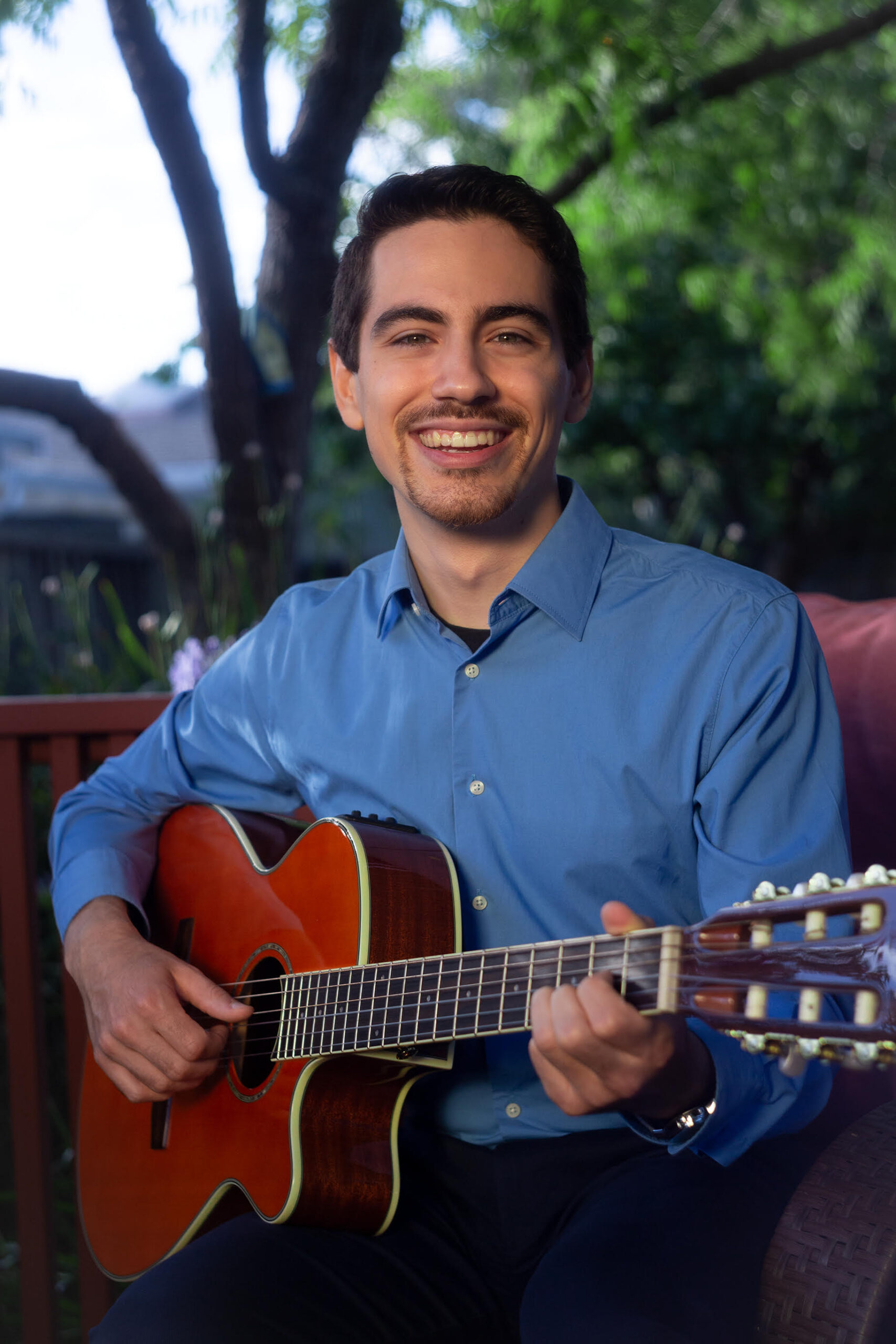 Alberto Callejas
Guitarist for Vol. 1
Alberto Callejas was born in Redwood City, California, in 1999 outgrew up a few towns over in Mountain View. He has been playing guitar in a range of different musical genres for more than 13 years.
Lately, he has been focused on worship music, leading the worship band at his church. He also teaches guitar and bass.